I have the following flow and trying to execute Python code:

This is the code I have inside the Python Script: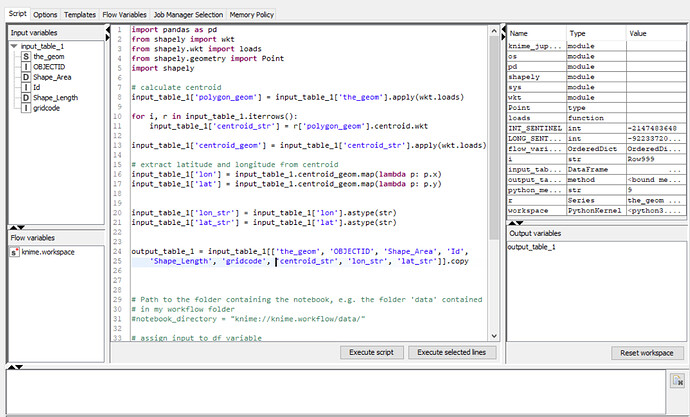 I converted all geometries to strings, because it is my understanding that KNIME does not write geometry types.
When I am executing the node, I get the ''object of the type "method" has no len()":

I understand it refers to the input_table_1. But why am I getting it? Where do I need to use the len() method and why?