Hi KNIME Support
I am not getting any results from my Python Script because it is an unsupported DataType. The code is working successfully in Jupyter Notebook.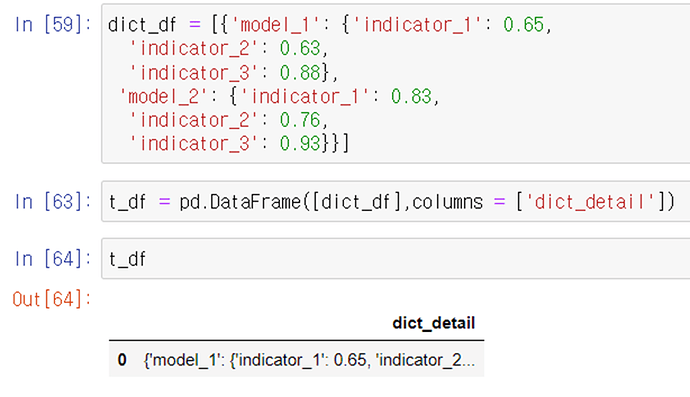 I need to put all the values that exist in the form of a dict in one column of a DataFrame. When I print inside the KNIME's Python Script node, I get the same result as in the Jupyter notebook, but when I execute the node, I get the following error and the KNIME Python Script I used is shown below.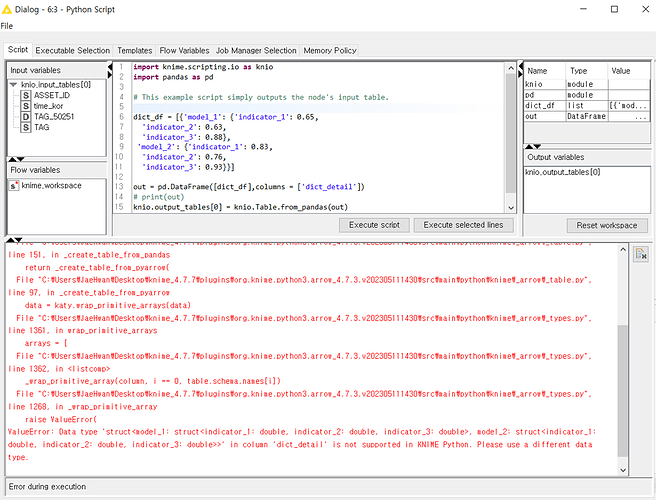 I'd be grateful for an answer.