Hello knimers,
I am testing to work with Plotly charts in KNIME, and I am finding hurdles that may be related to my Py configuration…
I am currently running KNIME 4.7.0 ; and Py environment is set as follow: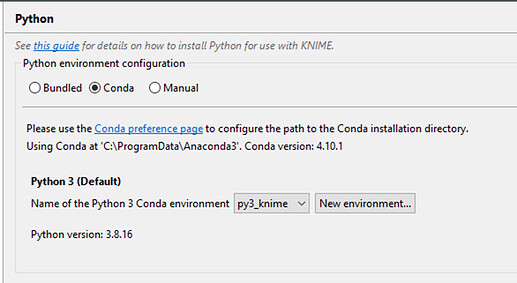 note: I've just restarted with a new py3_knime env triggered from 'New environment' button, but resulting into the same problem.
Said that, I am playing around with the following code in a Python View node. This part of the code is running ok; so the 'Interactive view output' displays nice:
# Import modules and functions
import knime.scripting.io as knio
import plotly.express as px
from plotly.offline import plot
import plotly.io as pio

# Creating a Plotly Scatterplot
df = px.data.iris()
chart = px.scatter(data_frame=df, x='sepal_width', y='sepal_length', color='species', title='data.iris()')

# Assign chart to output_view variable
knio.output_view = knio.view(chart)

Now, when I add the 'Output image port' and aggregate the following code; the node doesn't return any error message to console , but keeps running forever until I cancel it…
# Update image dimensions for output port
knio.output_images[0] = pio.to_image(chart, format="png")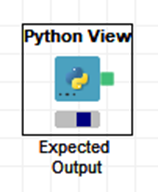 I've tested to connect 'Conda Environment Propagation' node with no success.
I've tested some sample workflows from Hub like this amazing work from @DiaAzul but I am having the very same problem.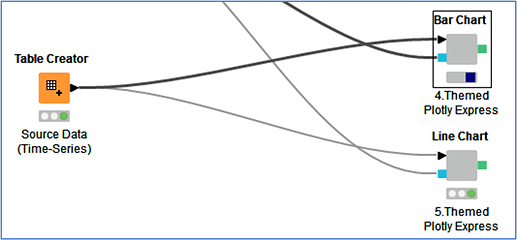 Any tips are welcome. Thank you in advance.
BR