Hi.
I am calling the KNIME REST API.
By the way, I want to receive the Response Media Type as an 'application/json', not an 'application/vnd.mason+json'.
Although 'Accept: application/json' was set on the Request Header side, the REST API Response continues to be received as Mason Object.
Below is an example of setting the header to 'Accept: application/json' and calling the REST API.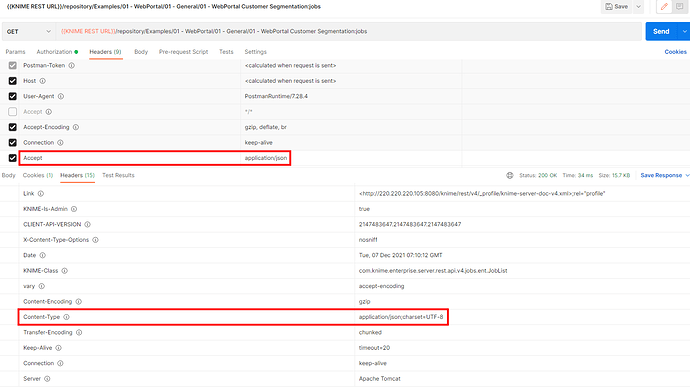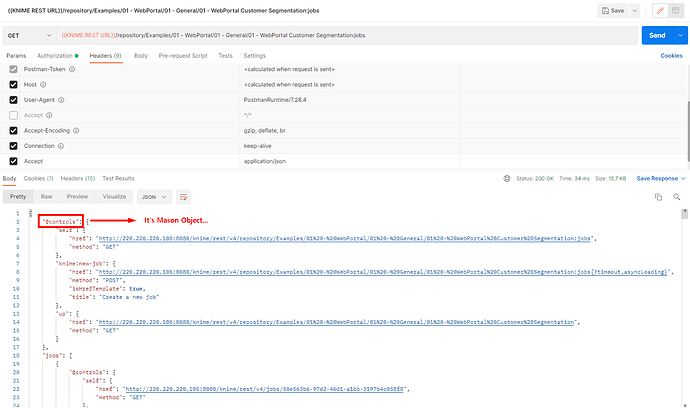 As you can see, Response is received as a Mason Object.
Even if you set the Media Type to 'application/json' in the Swagger UI and call REST API, the results are the same.
Is there any way to receive REST API results correctly in application/json?