I am using the Snowball Stemmer Node, but I have several questions regarding the output it delivers.
A screenshot of my workflow: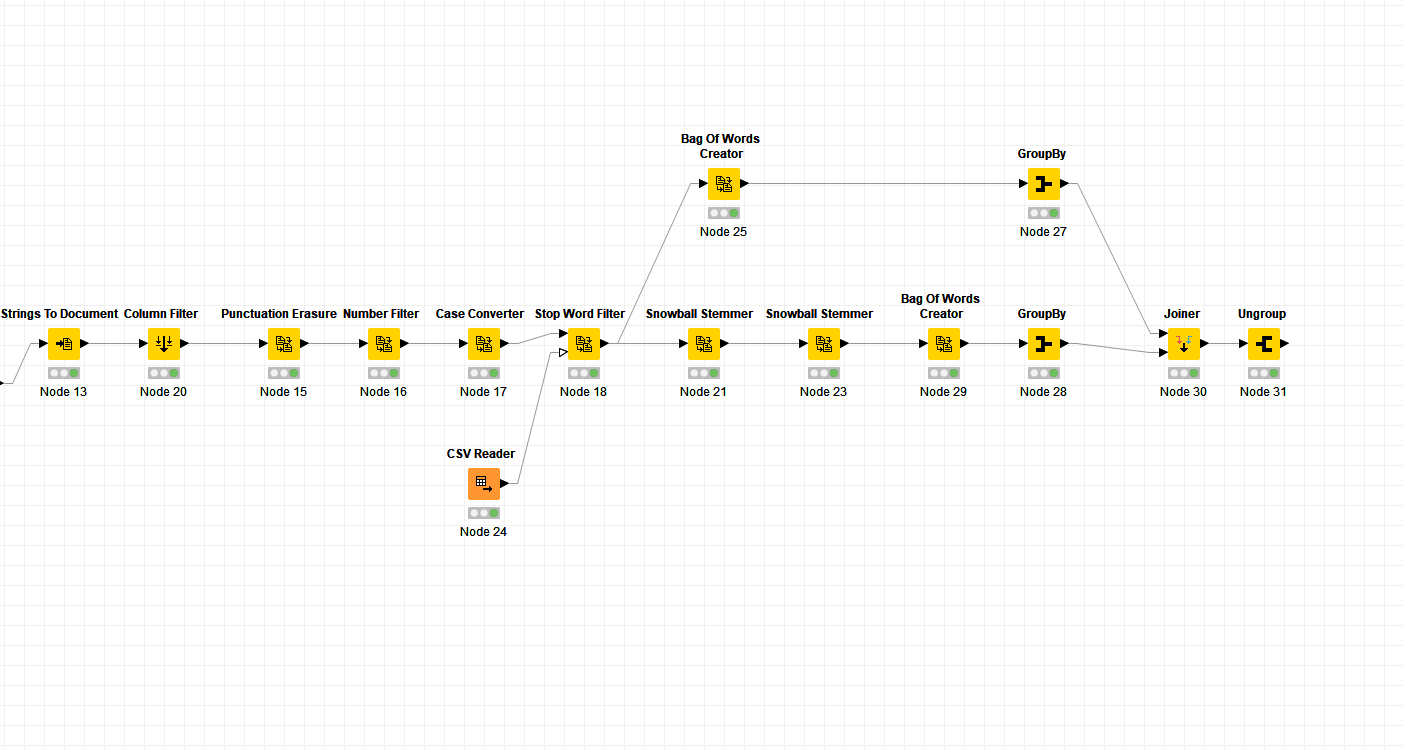 As you can see I am using 2 Snowball Stemmer Nodes: The first one for German words and the second one for English words.
My first problem is that one of the stemmers probably deletes words that start with german umlaute (ä,ü,ö). As you can see here:


The left column in this picture contains the Bag of Words of my documents before the stemming, the right column contains the bag words after stemming. As you can see something like "öffnen" is missing.
My second problem is that the stemmer deletes words from documentsmy documents:


Before the stemming my Bag of Words contains 5122 rows.
After the stemming my BoW contains 4832 rows:

I need to match my BoW Lists, becaus eafter the preprocessing of my data I want to use a LDA.
I want to tell the LDA that he has to macth the stemmed words I am feeding with unstemmed words.
Somebody can help?