Hi,
I'm trying to match a set of SMARTS to a specific target structure. The structure is: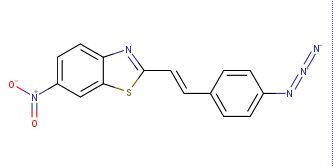 (smiles: [N-]=[N+]=Nc1ccc(/C=C/c2nc3ccc([N+](=O)[O-])cc3s2)cc1
When I try to match SMARTS [#6][$([NX2-1][NX2+1]#[NX1]),$([NX2]=[NX2+1]=[NX1-1])] (azide) using the RDKit substructure counter, I'm not getting the right number of matches. The settings are shown here: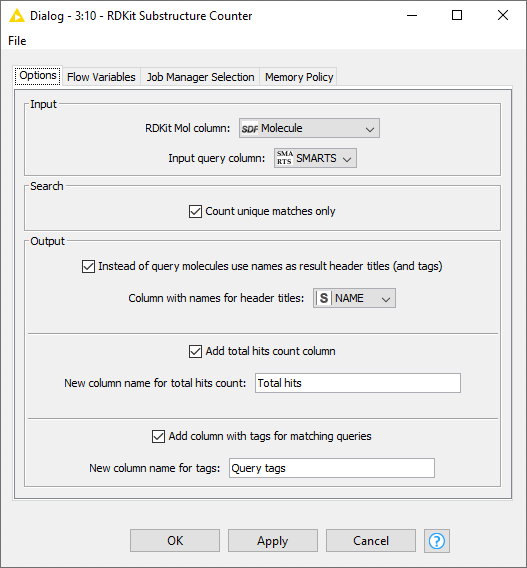 Somehow, the node returns a Total Hit Count of 2, instead of 1. Am I missing something about the way this type of SMARTS are matched (two versions of the NNN moiety) ?
Thank you