Hi guys,
Thanks to this forum I found how to easily read in changing documents from a folder location.
Now what I have not yet found is how to read in an excel in which there are multiple sheets.
Currently I am doing it like this:


But this requires me to specify the specific file in the first node which I want to get away from.
It should just as my other read in's refer to a folder location as the document name will always remain the same except for the date. So that allows me the filter on a wildcard.
So the other files with only 1 sheet I am reading as follows: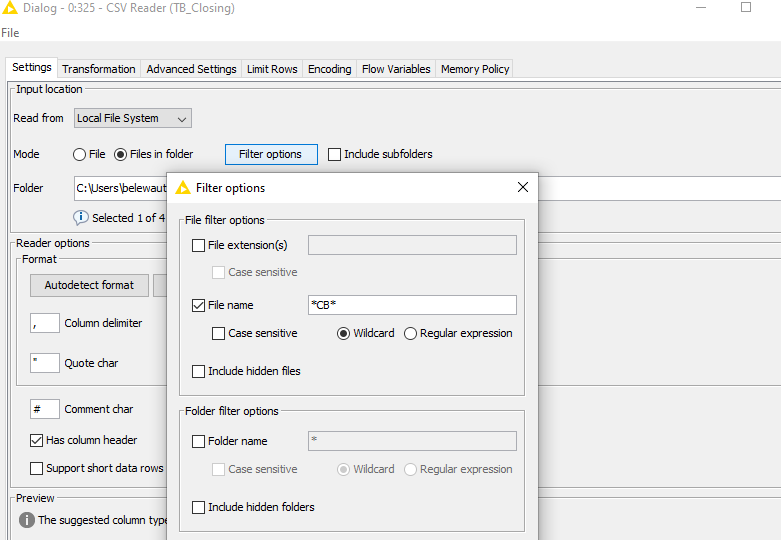 This works fine as there is only one sheet in these files.
Happy to learn!
Kr,