Hello,
I'm trying to read a list of files with .shp (shapefile) format. I use to use this flow to read .csv, but with .shp doesn't work.
I tryied to change de file reader for a "shapefile reader" node, I'm using the one in this colection of nodes:
I also tryied to change de parameters on flow variables in the "shapefile reader" like this, but it doesn't work neither: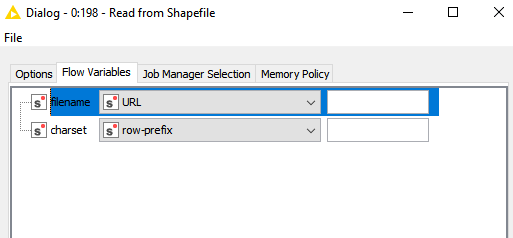 Any ideas?
Thanks