Hi,
I have a file which looks similar to this:
I have to read the highlighted tables which is present in the file: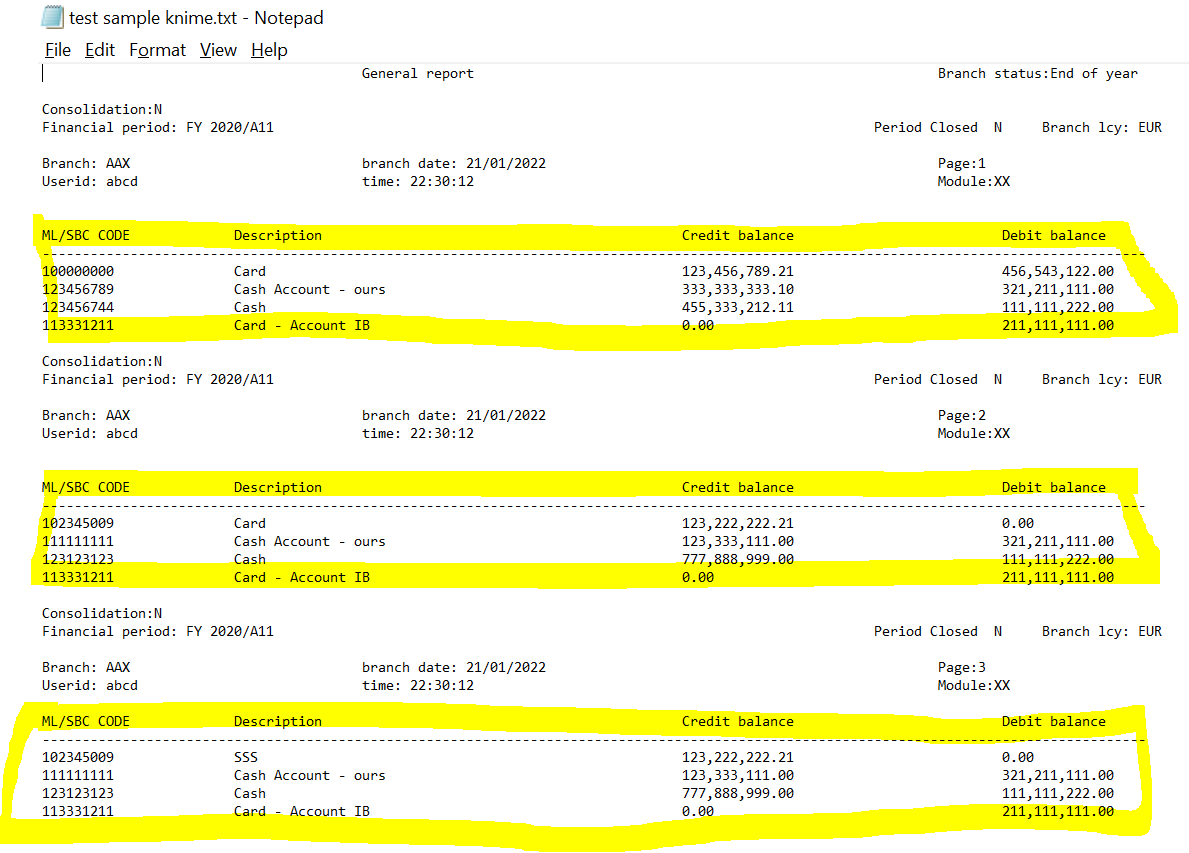 I tried splitting it using space delimeter, but it takes up each space and ends up each word in a new column.
Any help would be appreciated!
Thanks!