Hi,
I'm new to KNIME and are trying to convert an Alteryx workflow.
In my input file I have a list of materials and a creation date.
The materials can occur several times in the list but have a unique creation date.
I want to create a column 'End Date' based on Material and the next Creation Date in the list.
If the material only occurs once or if it is the last occurrence of the material in the list, the end date should be NULL.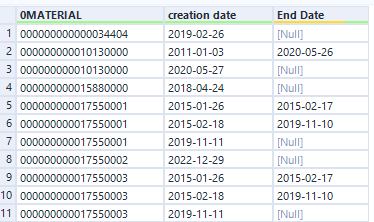 So, for material 000000000017550001 in the example above it has it's first creation date 2015-01-26.
The next creation date for the same material is 2015-02-18.
And since this material occurs three times in the list it has a third creation date 2019-11-11.
End date shall be the next creation date for the same material minus 1 day (to have a start and end date for the period)
The NULL values will be replaced by today's date later in the workflow since they are still valid periods.
In Alteryx it is easily done with the Multi-Row formula: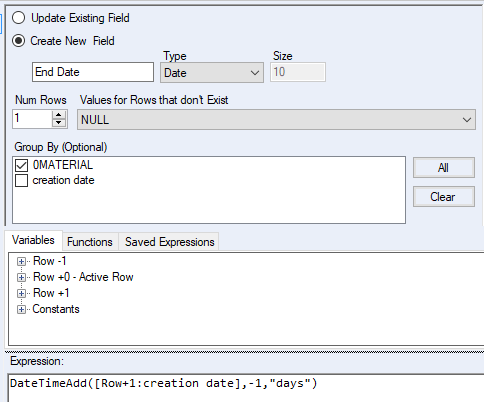 But I haven't found any node that can do the same in KNIME.
Do you have any suggestions on how to solve this?
BR
Andreas