Hi all,
has anybody an idea how to use a LIKE operator in the Reference Column Filter Node?
I have the problem that my data columns have often an index or a dimension (e.g. "_1", "[V]", "[mbar]" or a combination) at the end of the column name. My references don't have any index or dimension at the end of the string. In my workflow my refences are changing in every loop step so I load my reference table with a CSV Reader Node. The attached screenshot doesn't work yet. It is only a actual development step.
I tried a nested loop with a Rule Engine Node. here I have the LIKE operator but my collected result is only the result of the last loop.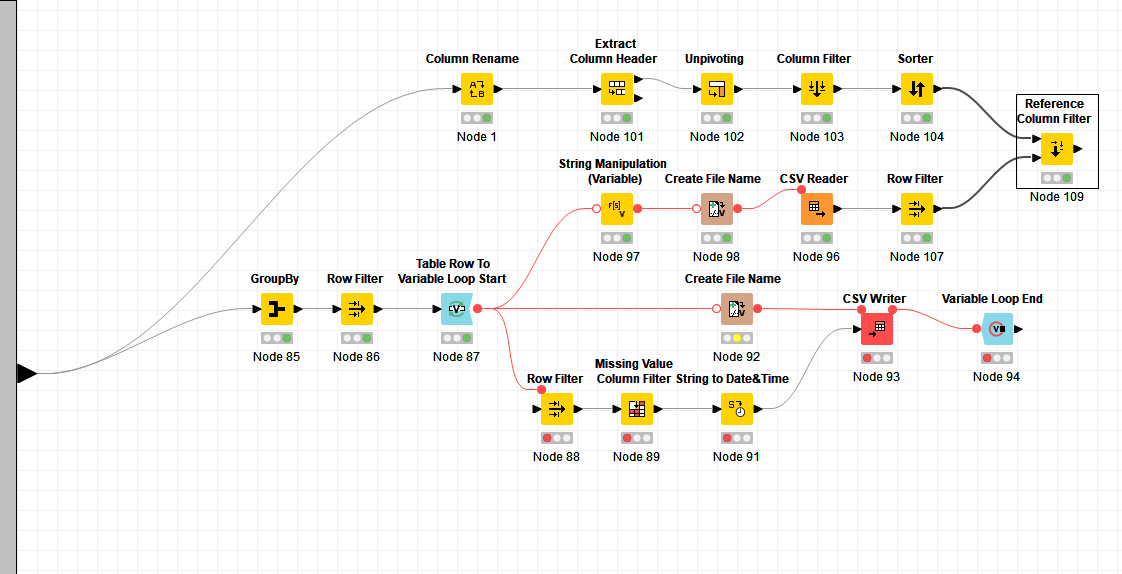 Brotfahrer