Dear KNIMErs,
I have already build a workflow that meets my needs, however I'm searching for more elegant solution now.
My current workflow contains 200+ such components with identical structure:

Background info:
Input dataset cover 600+ columns.
There are 200+ product attributes columns among above mentioned 600+ columns.
There is 1 component per each product attribute.
Each component generates report containing selected rows (not important in this description) and a couple of columns with product attributes data (this is important).
List of columns (product attributes) changes for each product attribute.
Number of column in the outcome is dynamic (it means – it varies depending on product attribute specified before)
Key functionalities:
Constant Value Column node contains name of attribute the outcome is prepared for.
Table Creator contains list of columns (product attributes) to be used for attribute specified in Constant Value Column.
Question: is there a solution that could:
Let user specify input product attribute (selection from drop-down menu would be the best) as an equivalent of the current Constant Value Creator.
Simply: instead of 200+ components (portion visible below) I would prefer to have an elegant solution with short workflow covering all dependencies between product attributes and reference columns.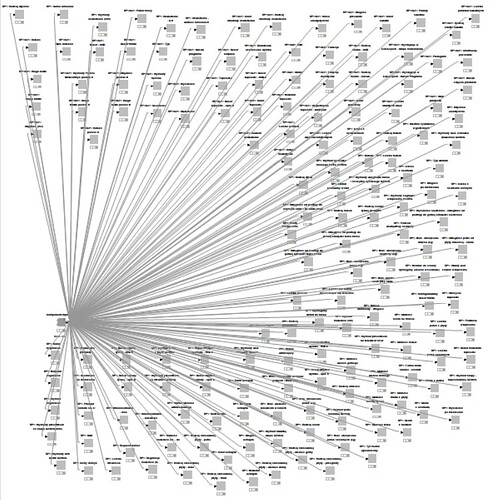 Thank you in advance for any suggestions,
Kaz