Hello all,
I have column "Data" from which I need only data after first "-", but before second one, please see table. So my aim is to have what you see in the column "Result"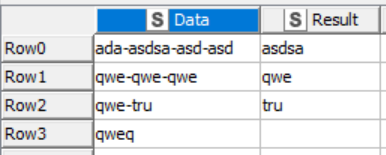 For this I used regex:


Guys, how I can do same logic in knime? I know that it should be String Manipulation node, but I have no clue what to write there.
Thank you all in advance!