Dear KNIMErs,
I have selected a few lines of data through webscraping (see screenshot). Now I want to extract certain HTML entitities and I though regex would be the appropriate way here. I chose Regex Split Node because the HTML extract I have crawled is badly coded, sometimes you have a paragraph before a certain tag, sometimes you don't. So I thought regex would be the appropriate way here.
Here's a screenshot of my extract: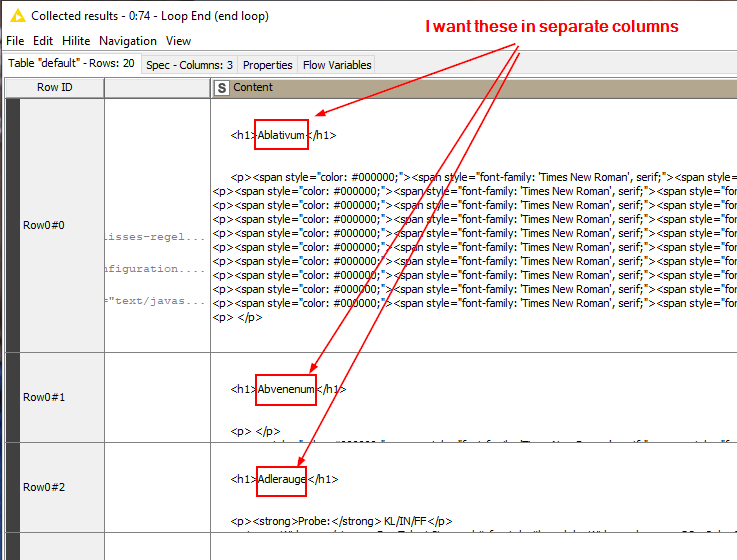 The regex I developed should basically take everything after the opening <h1> tag and before the closing </h1> tag and put it into a separate column. The regex I created (using regex101) is this
(<h1>)(.*)(<\/h1>)

but it throws an error.
I assume it has to do with whitespace and multiline (I checked the multiline checkbox in the Regex Split Node).
ps. By the way, if the regex creates more split columns, I don't really mind because I could easily delete them afterwards with a Column Filter Node.
Thank you in advance.