When using the string Manipulation Node with RegexReplace I run into two issues.
I am still looking for solutions but haven't found one yet.
Here is my current regex expressions: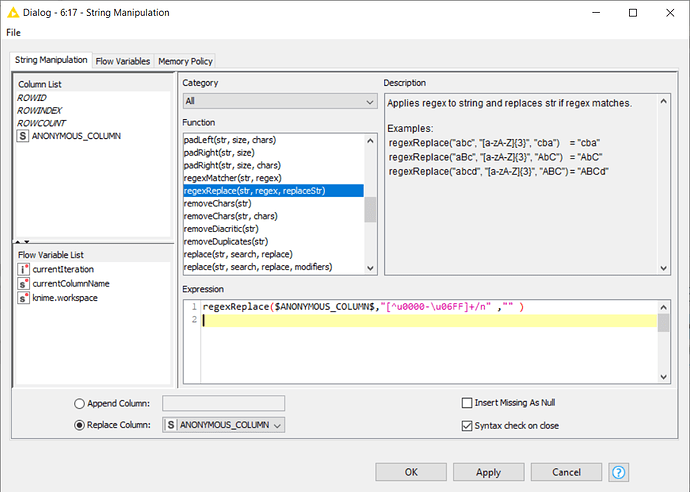 The first issue is that it is removing leading 0's and I would like tit not to remove the leading 0's since I need it for the file and site no's
The second issue is when I have a row with multiline of data in my columns it is changing it and creating more rows and messing with my columns by not putting data into the right columns.
Thanks for the help,
Scott