Hi,
if I run a workflow with report output remotely via the KNIME server, the exported report (in xlsx format) has only 1 worksheet. Apparently all separate report pages are concatenated into a single page in the xlsx-output.

If I run the report locally via BIRT → Export xlsx, I receive an excel file with multiple worksheets.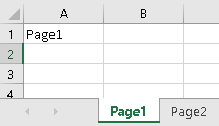 Using the node Call Local Workflow results in the same issue.
Is there a way around it?
Thanks in advance
Andreas