Hi together,
I'm desperately trying to get rid of all the quotation marks beginning and/or ending of the terms (see screenshot below).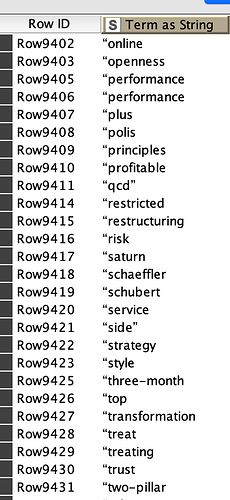 I have already tried using the String Manipulator node by entering the below function but for some reason this didn't change anything in my output.

Help is highly appreciated!
Thanks,
Chris