Hello!
I was curious what controls the dropdown options for the renderer to image node.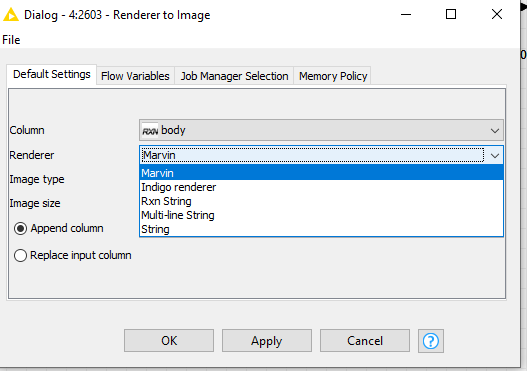 For example, I see that some people have the RDKit as an option. However, my node does not have that option, but I have Indigo and Marvin as options (no Marvin license, fyi).
Any help would be appreciated.
Thanks,
Angie