Good morning people, everything fine ?
I'm adding a photo and the Knime file below and I hope you can help me.
I highlighted the information I would like in the columns in blue.
I have 4 columns, one for each vehicle profile. I need a column with the name of the vehicle profile to be included considering the following logic.
Of the 4 columns, which would be the highest value and this value needs to be a maximum of 105% and a minimum of 40% or 1.0, 0.4 and if it is 0.0, do not flag the vehicle.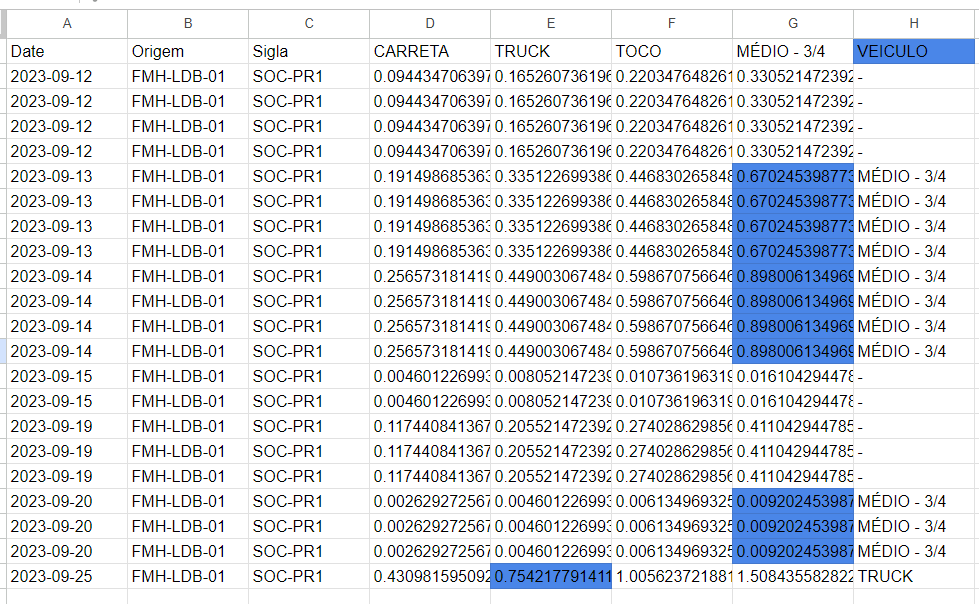 KNIME_project.knwf (8.2 KB)