I have a data frame with 50000 rows (each a unique observation) and 2500 columns. I have tried to run a genetic algorithm to perform feature selection with the following settings (please see the image below),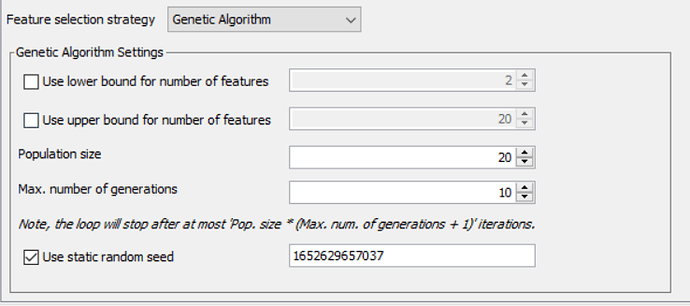 with a SVR using SMOreg. Whenever I ran the nodes, the SMOreg predictor node would always hang around 50%. To try to overcome this problem, I have attempted to create a local big data environment using apache spark. I am not sure I have set up the big data environment properly, and run into a similar issue when running linear regression.

How should I set up the apache spark BD environment? And what nodes, if any, are not allowed within this environment?