Greetings everyone,
I'm trying to run a Jupyter Notebook using Python script node, but usually i face a common problems related to "missing dependencies". For this time, it's assuming IPython & nbformat are not installed:


while in fact they are installed in the same environment: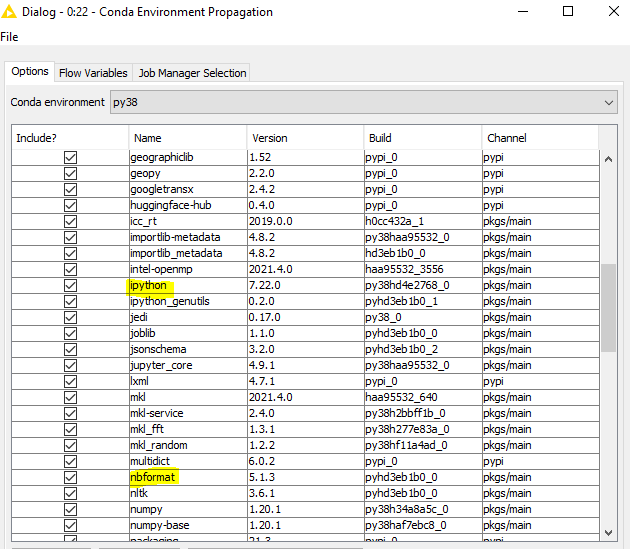 I've checked KNIME Python Integration Installation Guide and followed the steps, but it's still present and having an unstable behavior.
I would truly appreciate your advise to fix this problem, and any tips to avoid such problems "missing dependencies" in future.
Thanks a lot!