Hello, I want to be in the Y axis the time from 00:00 to 24:00
and write in the x-axis as date (days). The source data comes from
emails (time and day of receipt). As you can see from the screenshot,
the Y-axis is not correct.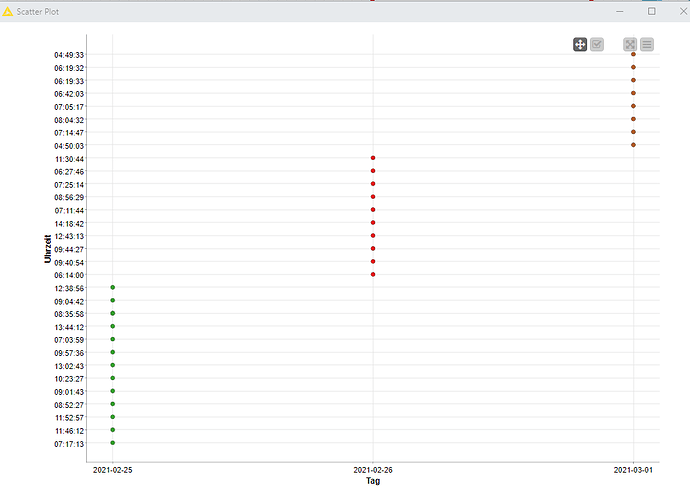 A Tipp how can i fix this?
Greetings