I am occasionally having issues with the node SDF writer. Specifically I am unable to modify the file path. I can click the down arrow and select historic paths but I can not write, delete, or move the blinking indicator that shows where in text you are.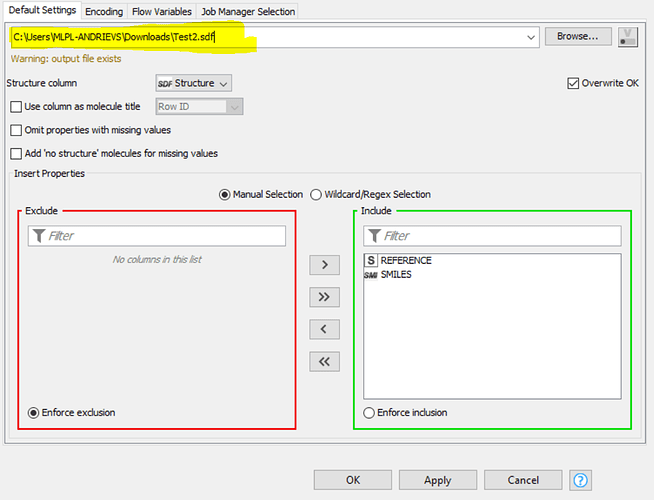 I can click the "browse" button but when the folder opens the same full path is in the "File name" field (usually it shows only the files name), it still can not be manually edited and the only way to change it is to select already existing SDF file as the new path (I can navigate the folder structure).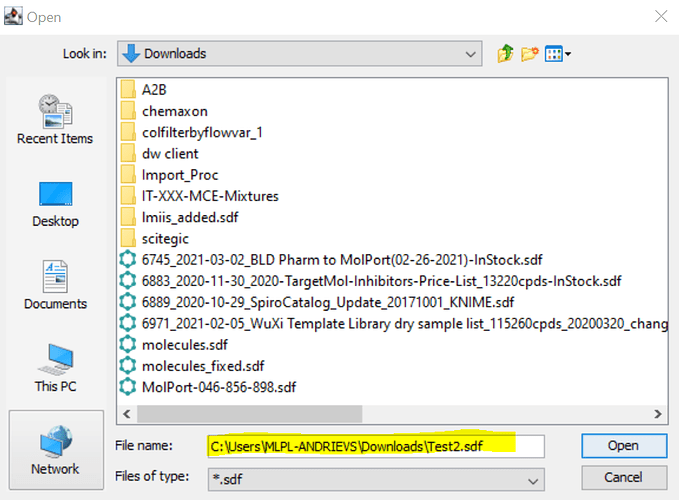 In these cases the only way how I can create a new SDF file (not overwrite an existing one) is to manually create an empty file and give it the extension sdf where I need it and then select it to be overwritten.
This problem happen occasionally and I can not seem to reproduce it reliably, there is no error or warning message in KNIME but the path text box (both in node and windows file select) can not be manually modified.
Has anybody else had this or similar problem or knows how to resolve it?