Hi ,
Have anyone ideas about how to choose cells with missing values and replace them with a predicted value?
I've tried to loop over all the columns containing missing values and with random forest to get the predict values of each column…I'm wondering to how can I use the predicted value in the columns to replace the missing one…Thanks.
The training data contains all the rows without missing values and the test data contains the rows with missing values… I get for every column a column with predicted value…I want to only take the cells containing missing values and replace those with a predicted one I get…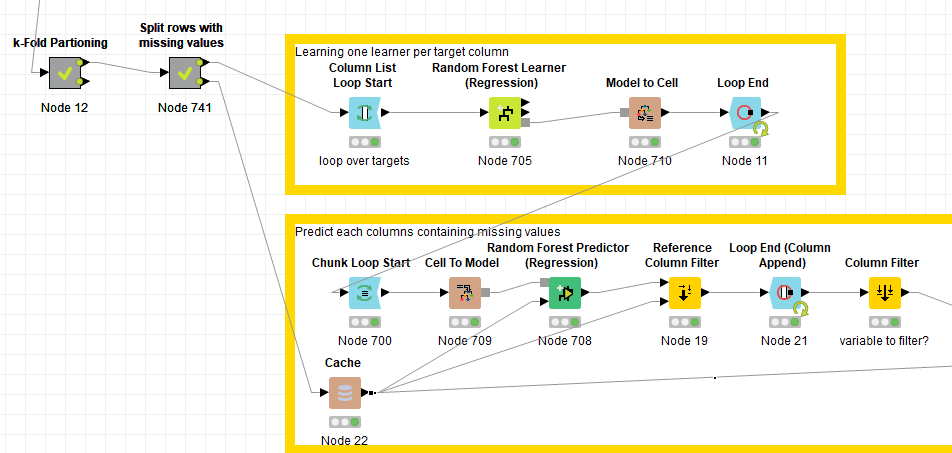 Best Regards,
N.