Hello, how are you?
I would like to consult you I am trying to connect to CosmoBD this Azure database.
Configure in the preferences the JDBC for the connection.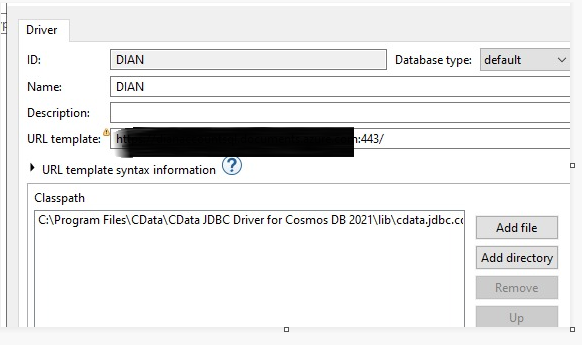 I configured the node with the keys that we were given for the connection, but we get the error



I don't know if we have to do some extra step or we are missing something.
Regards