Hi KNIMErs (and webcrawlers hahaha),
I am working on a workflow to screen the job postings on LinkedIn automatically. I managed to log in and search for results and I also manage to extract the required properties using XPath (thanks to @qqilihq )
But this specific page has a scroll bar within a section (see screenshot below). I tried to use the "facebook approach" that is share on the Selenium Nodes website (Execute JavaScript with scroll to bottom) but this does not seem to work when the scroll bar is within a "section".
Here's the link: https://www.linkedin.com/jobs/search/?keywords=Lego
And this is the part / scrollbar I want to move to the bottom: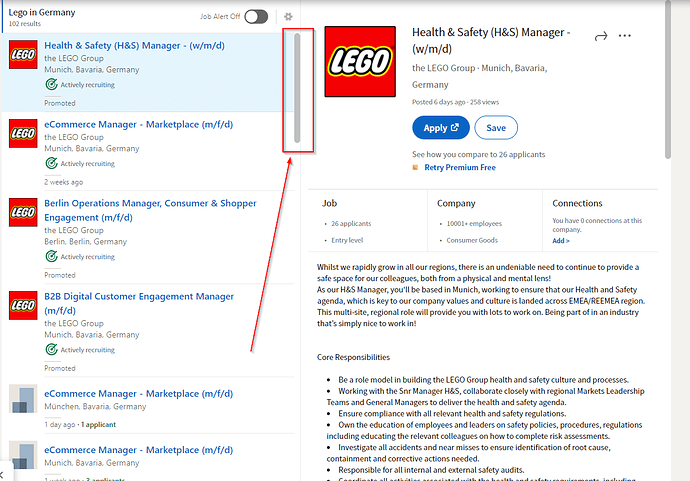 Any suggestions? Thank you in advance!