Hello everybody,
I would like to retrieve the web addresses of the results obtained on the Dimensions site.
I use the Selenium pack to do this task.
I have built the following model: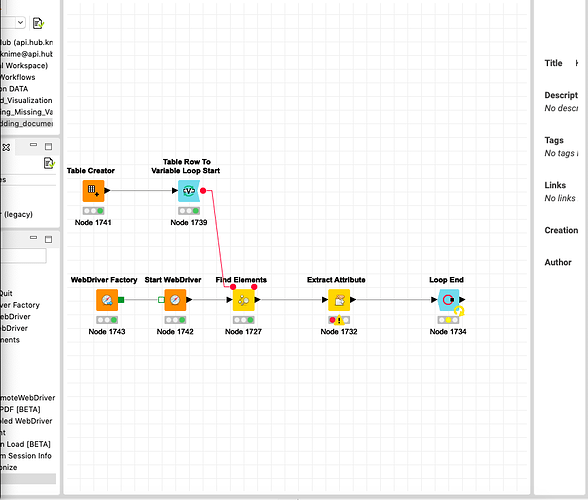 KNIME_project8.knwf
(18.0 KB)
The table contains the HTML tags corresponding to each result.
I launch the loop, no problem for the first iteration.
However, at the second iteration, the Extract Attribute node is in error.
Please, Does anyone have a solution?
Thank you for your help.
Best regards,
Chris