Hello everyone,
I am trying to send email via my gmail account. But I am getting an error which is placed below. If you know the what is the problem about this issue, please share with us.
(I have checke several times my username & pass.
)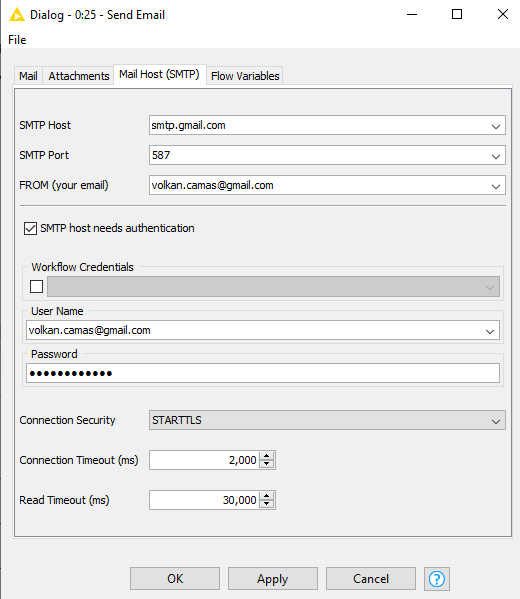 The error message :
ERROR Send Email 0:25 Execute failed: Error while communicating with the smtp server: javax.mail.MessagingException: Can't send command to SMTP host;
** nested exception is:**
** javax.net.ssl.SSLHandshakeException: sun.security.validator.ValidatorException: PKIX path building failed: sun.security.provider.certpath.SunCertPathBuilderException: unable to find valid certification path to requested target**
Thanks in advance.
Volkan.