Hi everyone,
Is there a way to send emails with user authentication using O365?
We can send emails using our smtp host not secured and also smtp.office365.com as per below
Send Email with Microsoft Outlook - KNIME Analytics Platform - KNIME Community Forum
However, then each user can send an email on behalf of everyone (FROM) and this is not secure: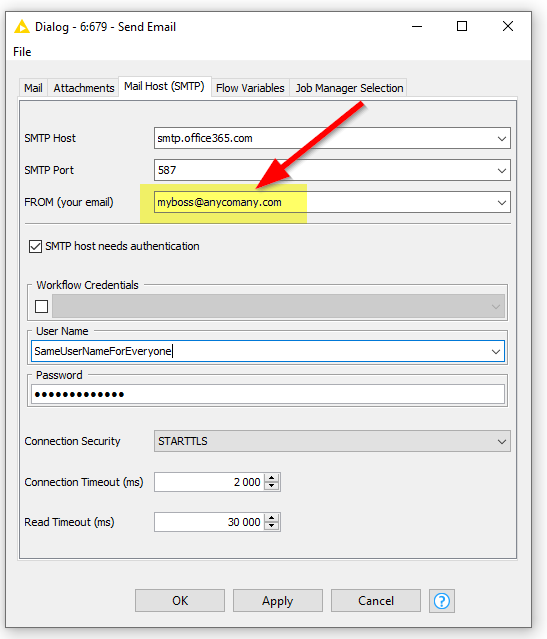 We would like to make sure that users need to authenticate with their credentials in order to be able to send an email FROM their email address, so that noone else can send an email using their email address.
Is that possible?
BR,
Marc