Hello,
I am trying to fetch the latest Excel file which is stored on a SharePoint.
This is the workflow I've built, but somehow it is not working. It is not pulling any files and/or folder information from the SharePoint.

my node configurations are as follows.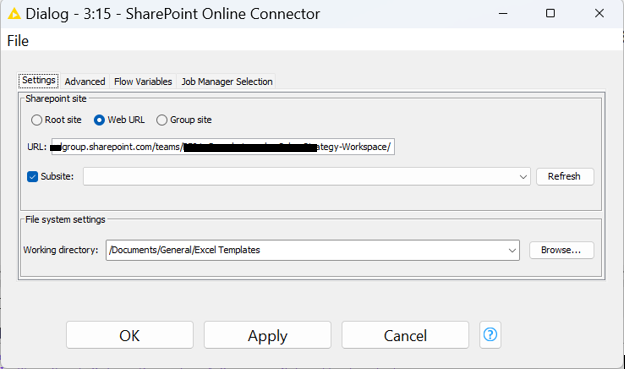 And this is an error that I'm getting in Excel Reader node. In fact I'm not seeing any files in the SharePoint location.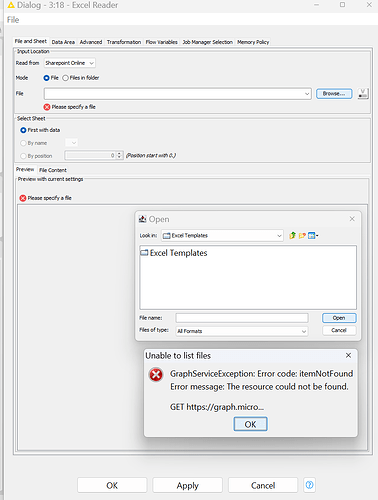 This is the SharePoint I'm trying to fetch from
https://COMPANYNAMEHERE.sharepoint.com/teams/Strategy-Workspace/Shared%20Documents/Forms/AllItems.aspx?FolderCTID=0x0120005DB963FEA6F8C3489050E1A3E2117B85&id=%2Fteams%2FStrategy-Workspace%2FShared%20Documents%2FGeneral%2FExcel%20Templates&viewid=42eaf0a1-c537-42c0-9c03-3fd79c73dc97
Can somebody help me configure it so i can fetch the latest Excel file from a SharePoint (see snapshot below)?