Hello everyone,
I have a workflow for connecting to Sharepoint Online, it works very well locally, but on server it does not.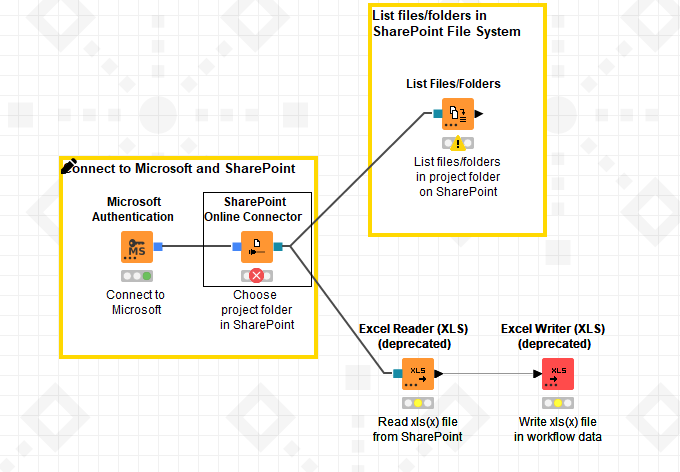 First, i was unable to run MS Authentication on server, but it seemed working fine after setting the token storage option to "storing token in node" instead of "storing in-memory"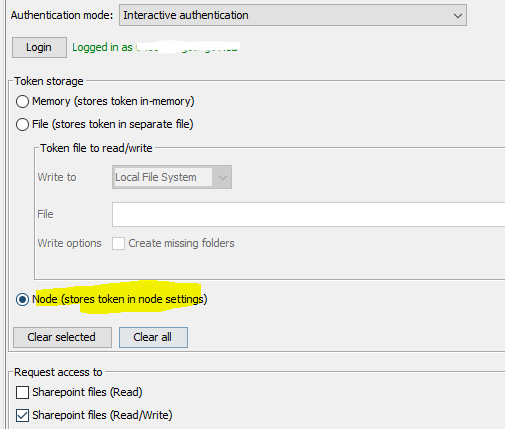 But the problem is still persist with Sharepoint Online Connector node: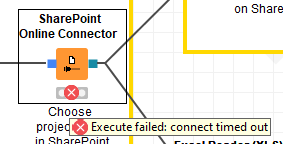 I tried to extend the timeout period, but no luck.
Any help would be truly appreciated.