I was able to set up snowflake connection in KNIME. I can see schema and list of all tables. But I can't query any data. I keep getting this error.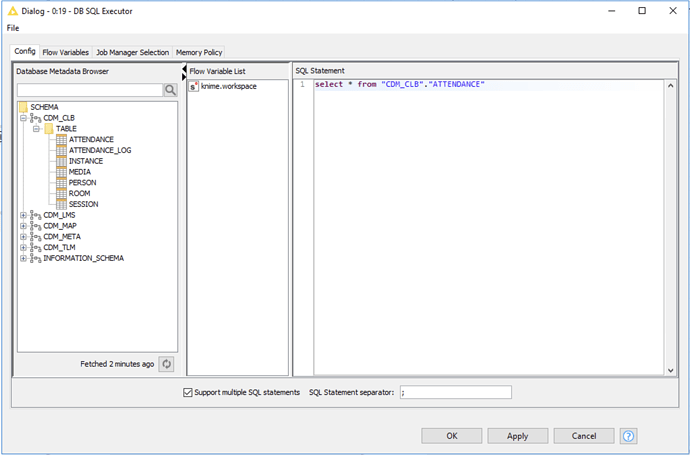 ERROR DB SQL Executor 0:19 Execute failed: Cannot perform SELECT. This session does not have a current database. Call 'USE DATABASE', or use a qualified name.
Please advise how to proceed. Thank you so much for your help.