Hi.
We are using Spark version 2.2 and KNIME 3.6. Something strange is happening when I use the to_timestamp() function. The infp about the funciton can be found in the Spark2.2 Docs.
Here is the SparkSQL code:


Look at the output columns col1_ts and col2_ts. They are wrong by one and two hours:


This does not happen when I run the same code in Jupyter Notebooks: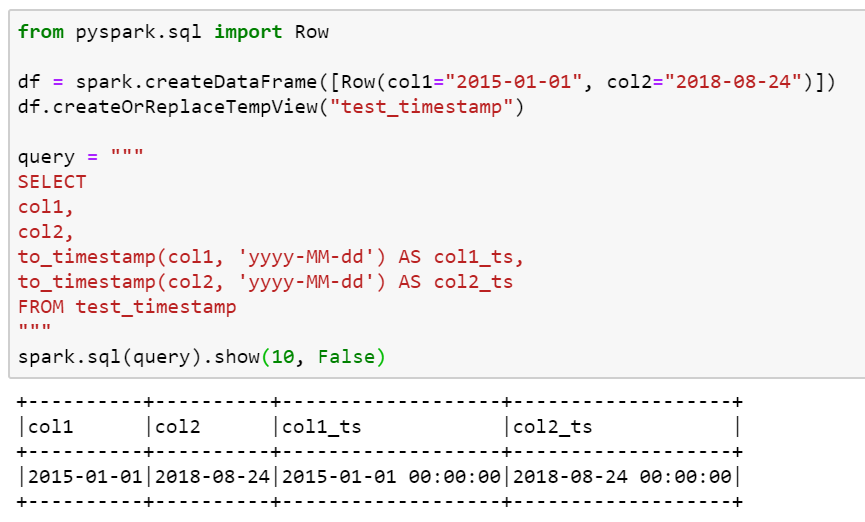 Have you seen this before? Thanks in advance.
Here is the KNIME workflow I am using:
testing_spark_knime_datetime_issue.knwf (6.5 KB)
Emir