Hello Everyone,
Hope you are doing well!
As being the beginner I've stuck in huge data set segregation following is the question I have
In the attached CSV file I have to know the spending score of each age group wise using the NEW ID created and visualizing it. I've also attached image for reference.
Thanks in advance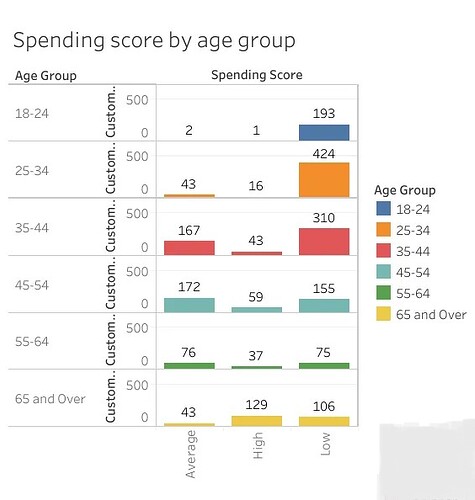 Age Group Distributed Clean Data.csv
(1.0 MB)