When a category column values are at or above a threshold, say .667, then I want to split away all columns related to this test column.
For example, when the category column "Central Air Conditioning +First*(Percentage of Homes With Quality)" is at or above .667 I want to split this column and all its related columns to a new table (see below)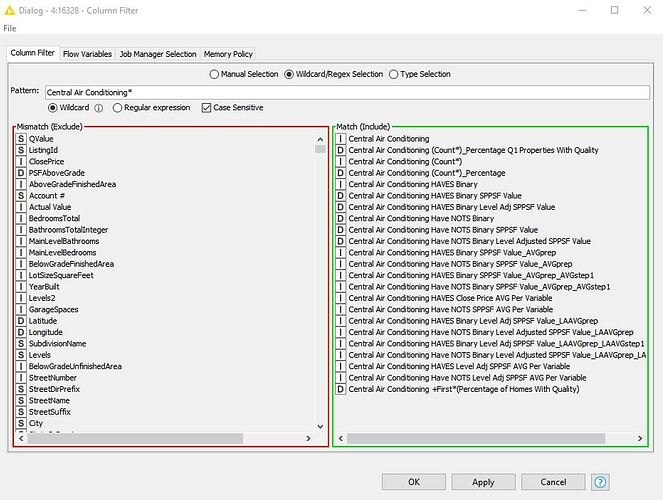 Where this gets really complicated is there will be multiple category columns hitting the threshold and with each new group of data tested the category columns and the thresholds change. So manually setting up the Column Splitter Node will never work in the long run.
If you have some guidance on automatically identifying each category column reaching the threshold then splitting it and all of it's related columns to a new table I would appreciate your suggestions. Attached is just one of the many data sets I need to perform this on. Thanks
DataSetOne.xlsx (2.7 MB)