I have this workflow where I need to connect to a few remote servers to download files, for which I have an SSH Connection (legacy) (with the server info and credentials) and the Download (legacy) with the path for the files to be downloaded into.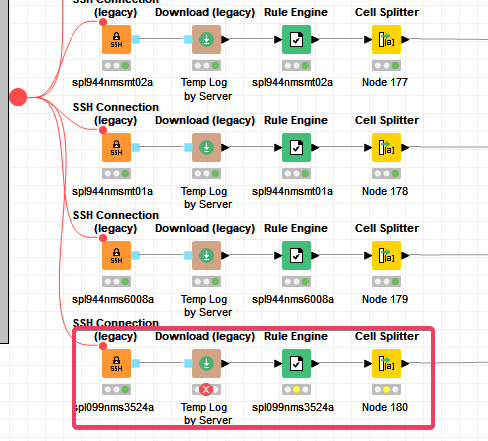 The issue: Some "Download" nodes stop and provide the output:"Execute failed: Auth fail"
Username and Password are correct, and proof of that most of the nodes are able to connect to the server and download the files, but not all.
So far, I have been able to resolve this by re-running all the nodes until everything is completed.
Is there a way to put this nodes into a loop that stops until everything is completed or something like that?
Thank you KNIMERs.