Send Email node error:
javax.net.ssl.SSLHandshakeExecption: PKIX Path building failed sun.security.provider.certpath.SunCertPathBuilderException. unable to find valid cer
I have successfully installed 2 .cer security certificates into KNIME AP (1 for the Office 365 web portal page, and 1 for the company website that is used for the email address domain) using the approach seen on Redit and here Resolving Common KNIME Certificates Problems - YouTube. The error persists. I have also adjusted the Office 365 setting for the email address to allow SMTP app connections. My node config settings match what was used in prior forum posts as well.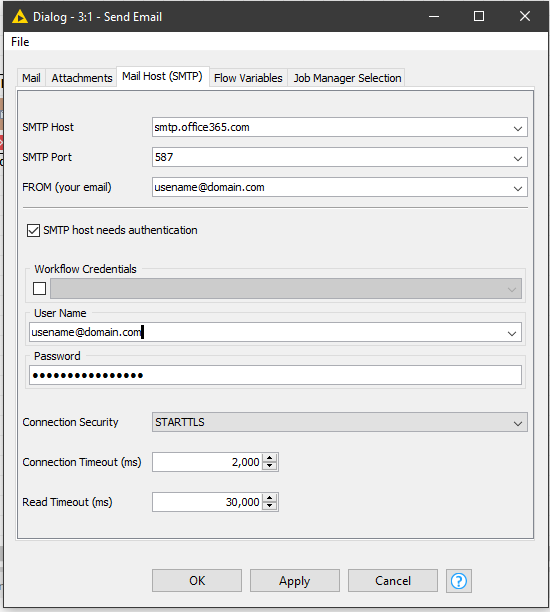 I also tried shifting the email address over to MFA with an App Password as was recommended in another post, however the App Password option doesn't appear to be allowed without premium Azure AD licensing.
I am not finding much else out there on the web to troubleshoot at this point…