Hello everyone,
I have two columns as shown below, their type is List (Collection of: String)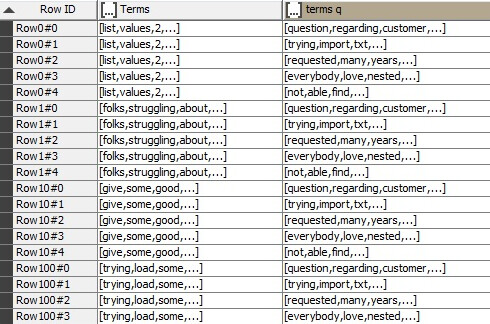 and i would like to find the intersection between them using java snippet node, but i'm getting the following error when creating a variable for the the two columns.


The reason behind the error is not clear for me… i would appreciate your support.
Thanks.