Hello Everyone,
I am struggling since several hours on a problem with the "String to Date&Time" block. My challenge is the formatting of my input to match it to the output.
This is how my input format looks like:


I adjusted the Date format in the "String to Date&Time" block according to my input format, but always get an error message, when I am executing the block.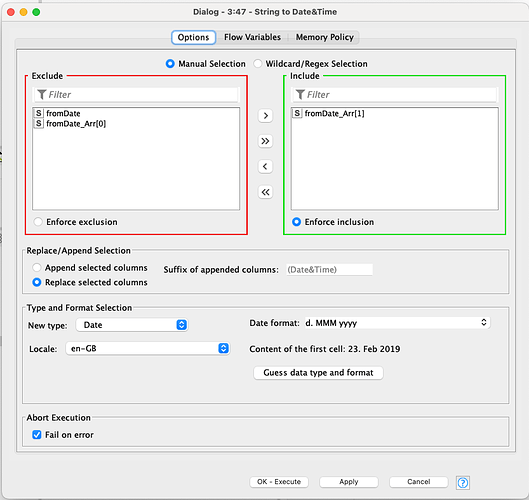 I am very sure that my mistake is related to the Date format option, but tried many patterns and never got it running. Can someone help me with my mistake?
Maybe some additional words why I am doing all that.
It all starts with the following Input format ("fromDate"):


I used the "Cell Splitter" function to get the Day Away from the Date because when I tried to transform the "fromDate" with the "String to Date&Time" block I got an error too: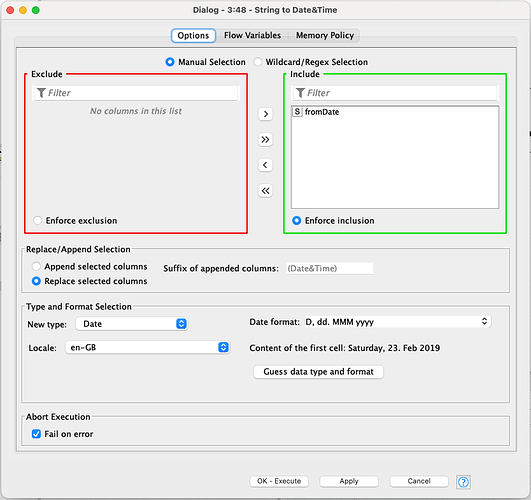 Thank you very much to everyone helping me here


I wish you a nice rest of the day.
Kind regards, Alex