Hi friends
I would like some help.
I have a column, that I have read from a CSV file.
On my CSV node, into the "transformation" tab, I always set the column with a String to change later.
I'm from Brazil and the number decimal's separator is comma "," and the thousands is "dot" ".".
In my example, the column is a String, and the first number is 145.543,00 ( 145 thousands and 543 hundred)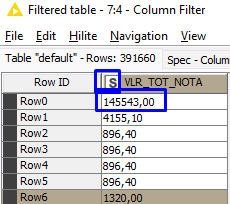 Then I use, the string to number node and set the parameters, like this: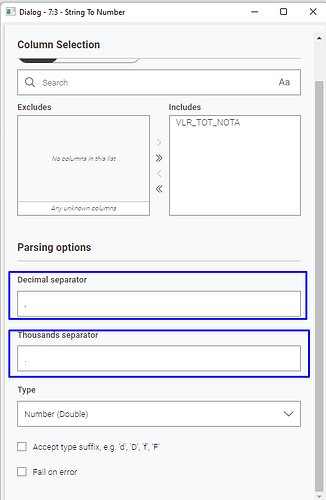 The problem is that the result is wrong.


Question:
What I'm doing wrong, and what I have to do for the results be like: 145,543,00 ?(I know that the visualization will show with to commas), and if I use an excel writer it will show the right value)*