Hi all,
I have a specific question regarding the String to Path node (either the Variable or non-Variable type). The "File system" section of this node enables to set a specific mountpoint, but I would like to change that depending on the user's component configuration input, which will be a String.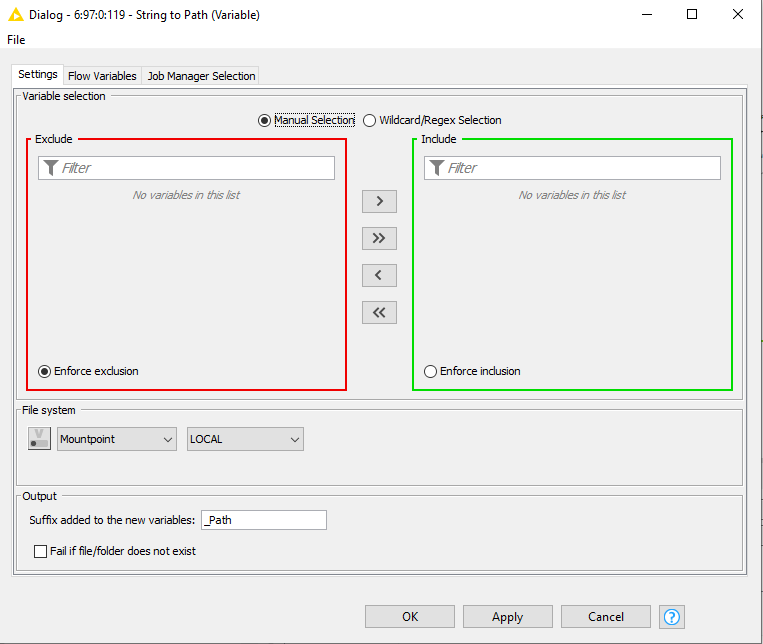 There is a specific type of flow variable that is used in this case, called "location_spec" of type "v", indicating the specified mountpoint:

I am curious to how I can create this flow variable type myself. I am not able to use the Variable Expressions node to create such a variable type.
Hope you can help me, and thanks in advance!
Cheers,
Ralph