Hello everybody,
I have a table: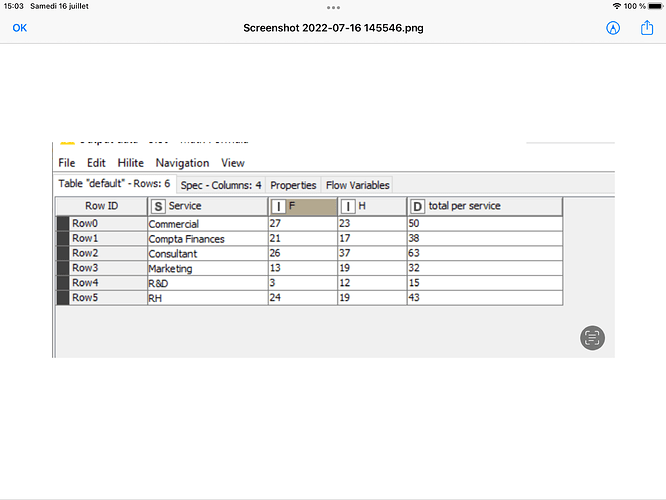 I want to make a sunburst chart : first circle will show total data per service,
The second cercle will show the gender data. For every service we have data for Women and Men.
I tried to use sunburst node but it returns me only one attribute : only services. Here the result.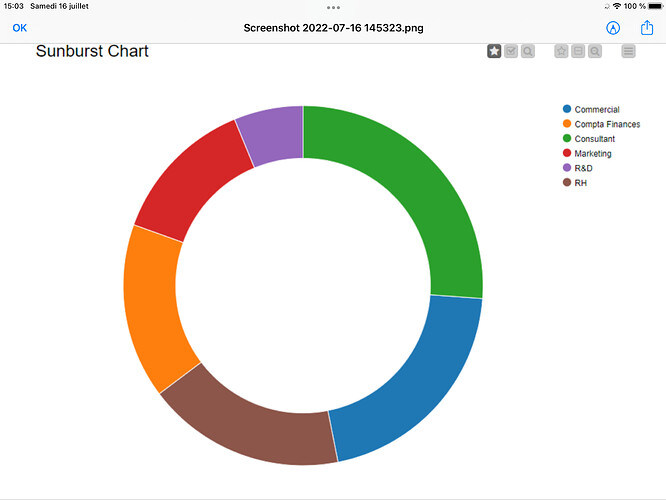 My idea is to show a doubled donner chart that shows both ( 2 cercles) services and gender data.
Any ideas how to realise this viz in KNIME?
Thank you and have a nice week end