Hello Community,
KNIME Pref: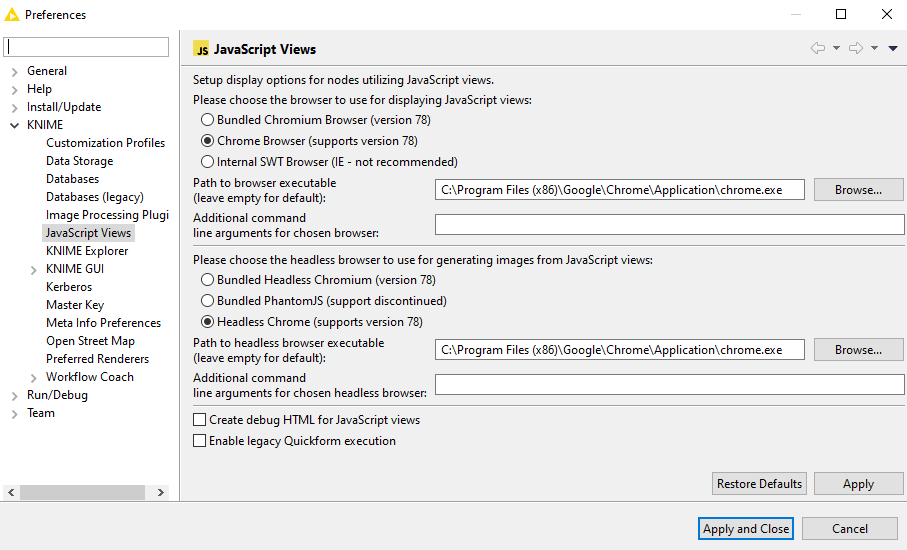 Everytime I like to start an output like a Bar Chart or other I'm receiving this error. Also when I try to start the Java Views, they open and close immeadiatly.
Last time it was ok to set the Browerserdirectory, but now, nothing changed.
I'm using KNIME 4.1.1 on Windows 10.