Hi
Maybe I am at the wrong place and maybe it is a none-issue because there is this option I am going to propose. Please bear with me.
I recently used the Table Difference Finder. While I feel the spec works fine, I terribly miss the option to give the value comparison the possibility (mandatory?) to take into account key fields preferably by variable.
For instance, if I compare the content of following two tables (csv representations), KDiff3 gives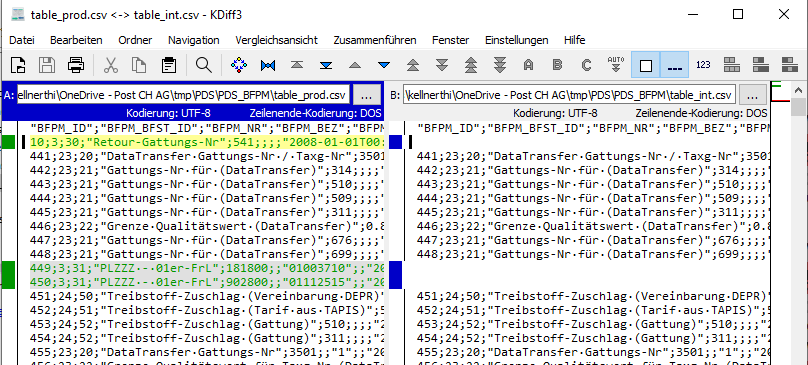 and the Table Difference Finder value output (partial) is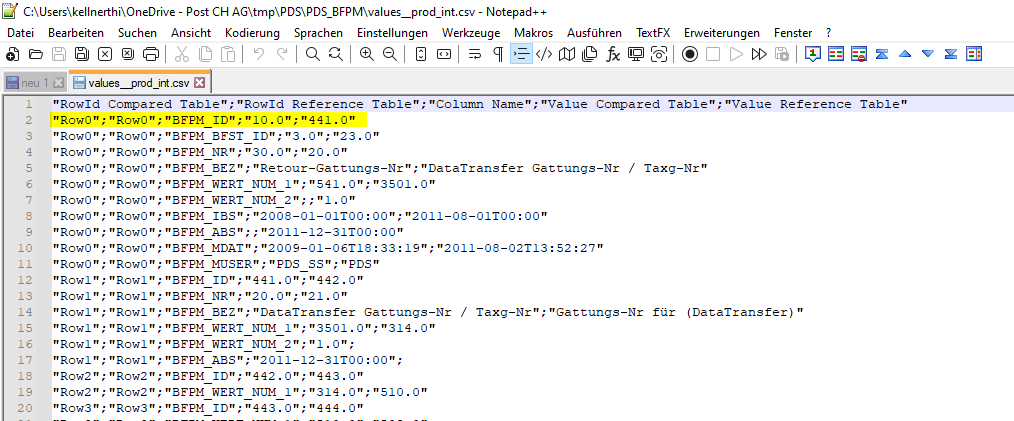 This huge and to my eyes useless difference representation is because the difference finding algorithm does not take into account any key columns such that after the first additinal/missing line one gets but differences everywhere.
Did I miss something?
Kind regards
Thiemo