Hello,
I'm trying to create a bunch of JSON files and was hoping to use KNIMEs "table to JSON" node, it would save me a lot of extra work…
It basically works fine, except that the JSON is sorted by "ABC", it doesn't follow the order of the input table: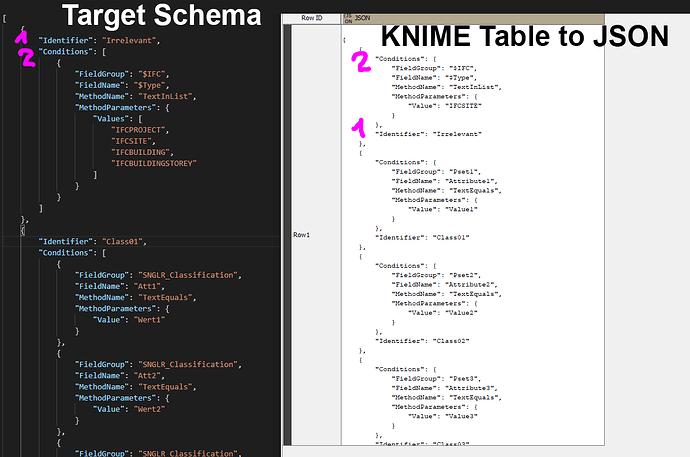 Technically, it's not wrong, just very difficult to read.
Is there a way how to force the input column order?
Thanks in advance for a reply.