Hi All,
I have the following Problem, that i need to solve:
it is necessary to know the machine components that have been worked on. Therefore, we get the components from short text description.
Write an algorithm that analyses column Short text and identifies the components contained there and then writes them to a separate column.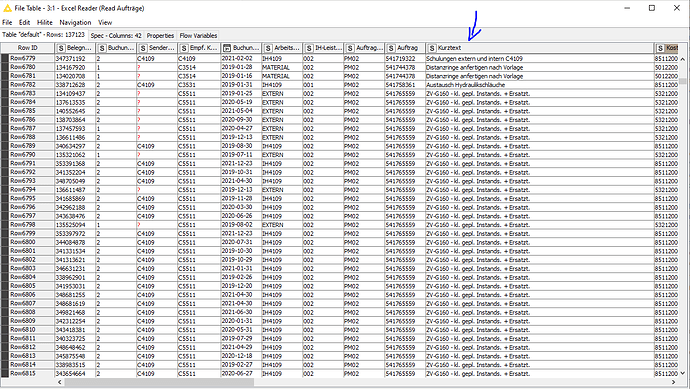 can you please support me solving this issue


the following workflow wasn´t so efficient may be there is a better way to solve this issue :