I am trying to solve a data-clearing issue using text similarity node. Let me define my problem first, I have a list of locations (correct names); in another file, I have different columns, including the location, but the values are misspelt, and my problem is to replace the wrong values.
The workflow looks like: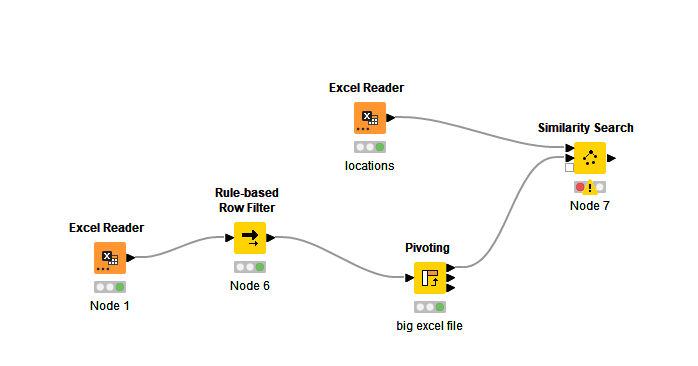 Now the problem is : when I am trying to configure the text similarity node (using Levenshtein), the list of columns is empty (none of the columns from the locations are shown).
What I need to do?