Hi,
I am plotting last 24hours data in the line Graph, where i have taken Time on X-axis, but the graph is not plotting the Time in ascending order though i have used ORDER BY in my Query and i have tried with Sorter also in my original data, still not able to plot.
Please help me with a solution.
In My example Table, Time is in ascending order only: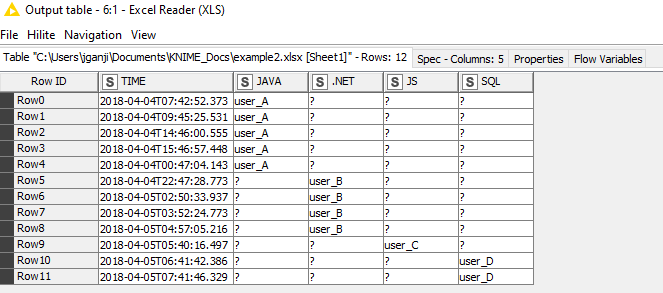 Thanks in Advance!!!

Workflow attached:
plots_example_by_knime(2).knwf (21.9 KB)