Hi guys,
I am new at the community and I use KNIME for time series analysis about 2 weeks and I have few questions:
Is there a possibility to check if a timeseries itself is stationary except of "Analyze ARIMA Residuals". I have following time series after removing the saisonality and I am not 100% sure if it is stationary:
The node Analyze ARIMA Residuals says for the first 10 lags it is stationary but the higher the lag the higher the autocorrelation.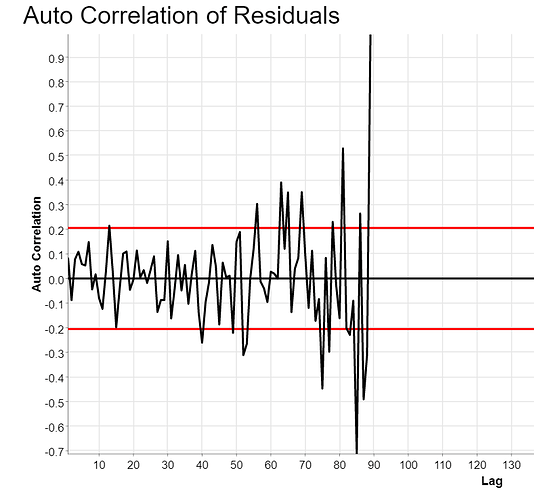 And another question: Does KNIME have models for heteroskedasticity (like ARCH and GARCH)? I know this question came up already last year in July but maybe in the meantime there was a change.
Thanks in advance and if there are any unclear points, feel free to reach out.
Best regards,
Franziska