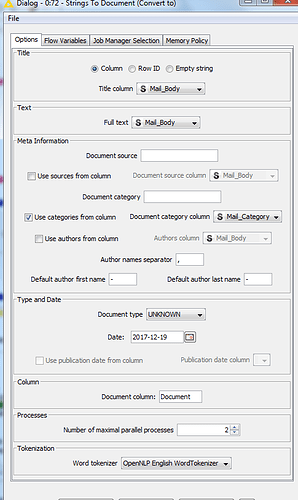 Hey Community,
is there no Tokenizer for German Language?
I found only English word tokenizers.
Thanks and regards,
Canan
Hello @anon33357744
There is an OpenNLP German WordTokenizer available as well. I'm not sure why it wouldn't be showing up for you. Do you have the latest version of the Text Processing extensions installed?
Hey Scott,
thank you

I found the tokenizer…but first i had to download the extensions.
Kind regards,
Canan